Wisconsin Swimming Pool Services
---
Above Ground Pool Services
---
---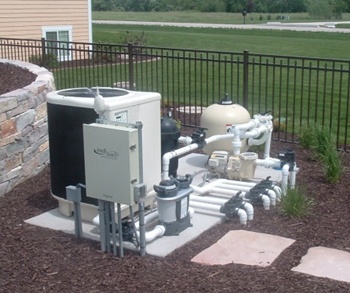 Mukwonago Swimming Pool Parts and Service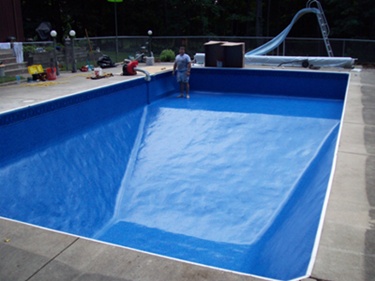 Delafield Inground Swimming Pool
Liner Replacement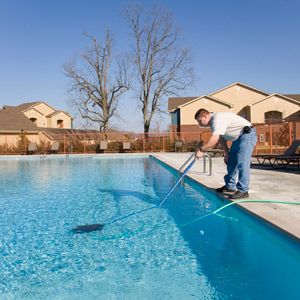 Swimming Pool Maintenance Service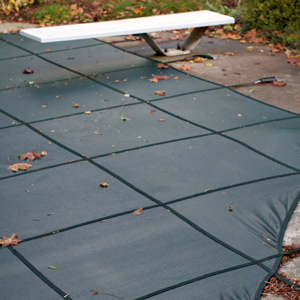 Swimming Pool Closing Service
Waukesha County Swimming Pool Repair and Services For All Your Pool Needs
Poolside is your trusted source for Wisconsin swimming pool services. We have years of experience in servicing pools and spas in the Lake Country area. From FREE water analysis to swimming pool pump and filter repair, our comprehensive services encompass every aspect of pool and spa maintenance and repair. We will even fill your new swimming pool! Our staff of friendly, knowledgeable technicians is passionate about pools and strives to ensure your pool maintains excellent conditions throughout the year. See how our work holds up.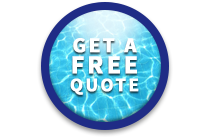 Pool Heater Repair
When a swimming pool heater breaks down, determining what is wrong is not easy due to the variety of pumps and filters involved. Even if you try to Google the problem to solve it on your own, the problem could be a small part you don't even know exists. The next step would be to troubleshoot the issue, but flipping through pages of service manuals and spending hours on hold for customer service can test anyone's patience. If you are not aware of each part, you can miss something and risk further damage to your pool.
Problems such as the heater will not turn or stay on, low heating temperature or an alarming noise or clicking are all signs there is a problem. Many of these problems pose a safety risk. Poolside strongly encourages anyone who doesn't understand electrical or gas leaks to call our professionals to handle and fix any pool heater problem.
Swimming Pool Filter Repair
Keeping a pool clean should be the goal of any Milwaukee pool owner. It creates an inviting escape for your family and friends. Poolside recommends a professional filter cleaning at least once a month to avoid large gunk build up, but also to limit dirt particles. We also suggest changing a filter at least once a year based on how much the pool is being used.
Many people have busy schedules and to keep a pool in perfect shape, cleaning or skimming the top of the pool should be done daily. If you don't have the time to keep a pool running at peak performance, allow Poolside to keep your prized possession clean.
Pump Repair
A pool's pump system is the key piece of equipment connecting the filter system and heater. It cycles the water though tubes and ports to make the pool function properly. The faulty pool pump motor is one of the most difficult parts of a pool if you do not understand how a small power motor works. The first thing a Poolside expert will ask if you have a problem is if your warranty is still in effect. Deciding to replace or repair a pump depends on the warranty.
The problem can be the capacitor, wiring, electrical short or a leak. Lack of experience with pool machine pumps can make it difficult to fix the problem.
Swimming Pool Liner Replacements
Poolside sells and installs premium brand inground vinyl swimming pool liners. Poolside will come to your home and measure your pool to make sure the new liner we install will be the perfect fit. After measuring, we will provide you with different liner sample patterns so you can choose the look that you desire for your brand new liner.
Once the liner has arrived (usually two weeks after ordering) Poolside will install your new liner. After the liner is set, a water truck will deliver a load of water to set your liner. From there, you can either choose to have the truck completely fill your pool with additional loads of water or simply fill the remainder of your pool with your garden hose. After the pool is full, Poolside will test your pool water and make recommendations to get your chemistry reading back to safe operating levels.
Poolside sells both beaded and overlap liners for above ground Milwaukee pool liner replacements. Call us or stop in for a quote and we will also get you in touch with the best local installer.
Swimming Pool Maintenance Services

Poolside is proud to be the Milwaukee hot tub spa and swimming pool company Lake Country residents turn to for swimming pool repair services. We specialize in all facets of pool repairs, including heater repair, filter repair, swimming pool pump repair, and hot tub repair. Our experienced technicians will fix your pool or hot tub quickly and efficiently so you can enjoy them once again.
Looking to add an automatic pool cover to your inground pool? Poolside installs new automatic pool covers as well as repairs certain brands of existing automatic pool covers.
Maintaining your pool is a vital part of ownership and helps to avoid costly repair expenses. We offer a range of weekly and monthly pool maintenance services to keep your pool healthy and functioning properly.
We provide a multitude of services, including but not limited to:
filter sand changes
pump seal repairs
heater repairs
safety cover measurements and installations
pressure testing
above ground pool hard plumbing
equipment installations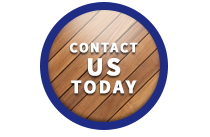 Automatic Leak Detection Service
One of the most common pool problems we see is a leak. Pool owners continue to refill their pools and waste gallons of water. A small leak may not seem threatening, but a leak can end up costing you a lot of money. Leak detection experts at Poolside do not overlook any part of a pool operation because small leaks are not always obvious.
Our pool professionals use pressure tests while supervising water loss over short periods of time to pinpoint leaks in every part of your swimming pool. Our professionals offer pool liner patching to fix the leaks once they are located.
Swimming Pool Opening and Closing Services
Poolside provides both above ground and inground swimming pool openings and closings to ensure your pool is opened and closed properly. For inground swimming pools, we provide a line blow service to guarantee that your pool will not have any freeze damage over the cold winter months.
Closing a pool for winter isn't as simple as throwing a cover on it and calling it a day. You need to take a number of steps to ensure your expensive pool components aren't damaged and your pool surface doesn't turn into a science class experiment. If you want to tackle the project on your own, you will need the following pool supplies:
Swimming pool water chemical testing kit
Hand skimmer
Strong chlorine solution
Algaecide
Air compressor or cyclone pool line blower
Swimming pool cover
How Much Does Swimming Pool Service Cost?
The cost of servicing your swimming pool will depend on a variety of factors. If your pool requires special chemicals beyond the usual chlorine or a part has to be replaced, your service will be more expensive than a weekly cleaning. Fortunately, the expert pool technicians of Poolside offer free water testing to help keep costs down. With regular testing, keeping your water clean and free of harmful bacteria and chemicals will be easy. Usually, our swimming pool cleaning service cost will depend on the size of your pool.
If your pool was not properly closed before winter, you might find yourself looking at a larger price tag when spring comes. Poolside swimming pool service technicians professionally close and reopen pools to ensure they are in full working shape for summer.
How to Close Your Pool for the Winter
Remove all miscellaneous pool accessories such as heaters, vacuums, ladders and handrails and store them away.
Skim the surface of the water and scoop out loose debris.
Lower the water level of the pool 4"-6" below the lowest plumbing line—usually the water return line.
Balance the chemistry of the water. Ensure the pH is between 7.2 and 7.6, alkalinity is around 100 ppm and calcium hardness sits at approximately 200 ppm.
Shock the water with chlorine to kill bacteria. Choose a solution with at least 65% sodium hypochlorite or other substitute with similar potency.
Add winterizing algaecide. Algae can form in winter months and discolor the surface of your pool.
Drain the pump, filters, heaters and chlorinating equipment. Any loose water left in these components freeze up over winter, potentially causing a lot of damage.
Blow out plumbing lines and seal them securely. You want the least amount of moisture as possible in your plumbing before the winter.
Cover your pool with a mesh cover or solid pool cover. Add a leaf net if your pool is surrounded by trees.
If you have any questions about closing your pool for the winter, such as type and quantity of chlorine solution or algaecide, contact the swimming pool professionals at Poolside. We can provide a full closing service and return in the spring to open it up again and prepare it for summer.
Water Analysis for your Indoor or Outdoor Pool and Hot Tub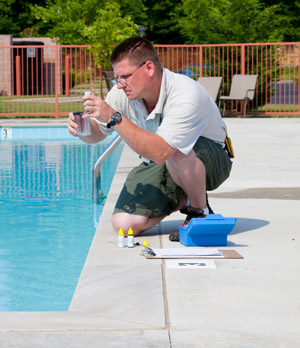 The staff at Poolside specializes in water chemistry and we will help you maintain the optimal balance of chemicals in your above ground swimming pool or inground swimming pool. Maintaining proper chemical balance in your swimming pool water ensures you receive the maximum benefit from your pool while minimizing maintenance and repair costs. Simply bring in a sample of your current pool water to our showroom. We will perform a free analysis and advise you on how to maintain and improve your water quality without spending a lot of money.
Where to Buy Swimming Pool Supplies
For Wisconsin residents in need of pool supplies and accessories, look no further than Poolside! Our convenient showroom in North Prairie has all sorts of goodies to make your pool even more fun. Whether you need patch kits or a massage chair, our friendly staff will help you select the best addition for your pool. Some more of our supplies include:
Massage chairs have everything you need to completely relax after a workout in your pool. The Infinity IT-8500 chairs come with built-in speakers to spinal correction cushions.
Pool Accessories such as pool vacuums, covers, pumps & motors, and more.
Our experts will help you find exactly the right replacement parts or cartridges you need.
Spas and Pool Services Provided Throughout Waukesha County
Whether you need to cool down on those hot summer days, or heat up on those frigid winter nights, Poolside pools & spa services have got you covered. We provide expert pool maintenance & repair for the residents of Waukesha County and the following areas:
Brookfield, Delafield, Muskego, Milwaukee, Mukwonago , New Berlin, Pewaukee, Dousman, Hartland, Oconomowoc , Waukesha
Contact the Wisconsin swimming pool repair and maintenance specialists at Poolside for all your indoor and outdoor swimming pool needs.