Brookfield Swimming Pool and Hot Tub Service, Installation & Repair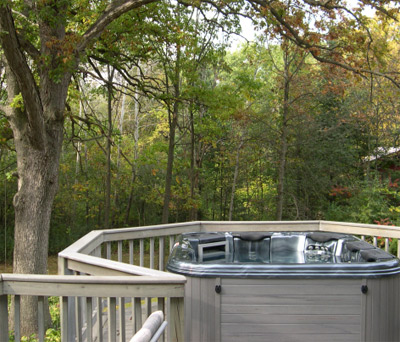 Have you been dreaming of a pool or hot tub for your Brookfield home? Let Poolside help. We are a family-run business with years of experience building custom in-ground and indoor pools, as well as above ground pools and hot tubs. With Poolside, you can count on friendly, knowledgeable customer service both before and after the sale.
Pool Installation in Brookfield, WI — Fun for the Whole Family!
For families with young children, a backyard pool not only provides a fun and healthy outdoor activity, but also the opportunity to bond and create lifelong memories. Your children will swim like fish after just one summer with a pool in their yard. but don't underestimate the fun of a hot tub! Hot tubs are great for families with or without children, providing a relaxing activity for all to enjoy.
At Poolside Pools & Spas, we know how important a pool or hot tub can be to your family. That's why we're dedicated to building and maintaining the best hot tubs and pools in Wisconsin. You get the best, and we make it last.
Hot Tub & Pool Maintenance Service for Brookfield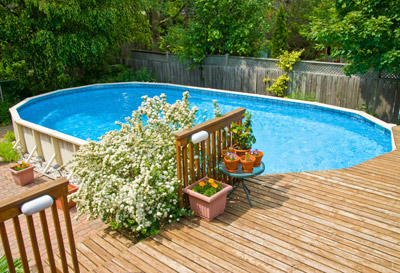 If you're concerned about the upkeep on a pool, or even on one of our Bullfrog Spas, don't be! Poolside offers weekly and bi-weekly plans for pool maintenance and hot tub/spa maintenance. We also offer vacation maintenance for when you're away! With one of our affordable maintenance plans, our team of pool maintenance professionals provides the following services:
Testing & balancing water composition
Skimming the pool's surface for debris
Brushing & vacuuming pool
Emptying out the skimmer & pump baskets
Backwashing & cleaning the filter
Of course, if you choose not to opt for a maintenance plan, our pool maintenance experts will make sure you're comfortable cleaning and caring for your pool independently. We'll guide you through knowledge of chemicals and cleaners, keeping both you and your pool safe. We also offer complete comprehensive repair services, giving you peace of mind if there's ever a problem. From locating and repairing a leak to diagnosing and correcting problems with the water filtration system, our Waukesha County pool maintenance technicians can handle anything.

Pool Supplies and Accessories from North Prairie Swimming Pool Company Makes Your Brookfield Pool Special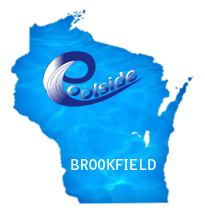 Our pool and hot tub professionals supply you with all sorts of different pool supplies and accessories. We offer everything from in ground pool liners to luxury massage chairs. Get into the summer spirit and have a splashing good time this year!
Whether your preference is for a pool or a spa, Poolside is ready to help make it happen. From helping you understand the ordinances for the city of Brookfield to working with you on the design of your pool and showing you how to maintain the chemistry of your pool's water, we are here to help every step of the way.