Pewaukee Swimming Pool & Hot Tub Services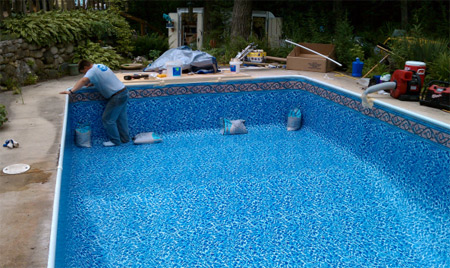 Around Pewaukee and throughout the lake country, Poolside is a swimming pool company well known for high-quality above and in-ground swimming pool installations, as well as the best Pewaukee swimming pool repair services. Sure, the lakes are beautiful, but nothing can compare to having your own swimming hole (or soaking spot) right in your back yard.
While pools are fabulous for cooling off in the hot summer months and provide a great way for families to enjoy time together, many Pewaukee homeowners are discovering the year-round joys of having a hot tub—either in addition to or instead of an above or in-ground pool. We carry Bull Frog Spas because we think they're the best-built and best-designed spas available. This conclusion is based largely on the fact that Bull Frog uses 90% less plumbing than other hot tubs and is 100% wood-free. Compared to a typical wood-clad spa, a Bull Frog Spa will need very little in the way of maintenance or repairs—if any at all. Visit our services page for more pricing information
Pool and Hot Tub Experts Perform Routine Maintenance and Free Water Testing
Of course, if there ever is a need for repair work, you can count on Poolside's affordable, professional repair services.
With the most versatile and well-designed hot tubs, plus superior in-ground and above-ground swimming pools, it is no wonder so many Pewaukee homeowners choose Poolside. Besides installations and repairs, we also offer maintenance plans for busy homeowners who just don't have time to stay on top of pool maintenance. And for those who do want to stay on top of their pool's maintenance, you can come by any time for a free water test or to learn proper maintenance procedures for your pool.
Hot Tub Sales in Pewaukee
Poolside is a premier hot tub store in Pewaukee offering great prices and hot tub sales on high-quality hot tubs. We believe everyone should have the opportunity to experience the relaxation and luxury of owning a hot tub without breaking the bank. Our extensive selection includes a wide range of hot tub models, sizes and features to suit every budget and preference. Whether you're looking for a compact hot tub for intimate gatherings or a spacious one to accommodate family and friends, we have the perfect option for you. We strive to provide competitive prices and sales without compromising on quality.
Your Waukesha County Source for High-Quality Pool Supplies and Accessories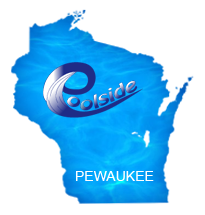 At our showroom in North Prairie, WI, we offer a wide variety of pool supplies and luxury items such as Infinity massage chairs. We have everything you need to make your pool and hot tub experience unforgettable.
Besides their built-to-last design, we love the interchangeable JetPaks on the Bull Frog Spas. These easily changed out jets provide an incredibly easy way to change the massage patterns in your hot tub for a custom hot tub experience. It's amazing how a simple change of the jets can totally transform your spa. Switch them out as new JetPacks become available or when you want to try a different massage pattern.
For new JetPacks for your Bull Frog Spa and more hot tub supplies, visit the Poolside showroom. At our one-stop shop for all things pool and hot tub, you'll find just what you need.
Contact the Waukesha County hot tub experts at Poolside to learn more about our Bull Frog Spas and custom pool installations.