Hot Tubs in North Prairie, Wisconsin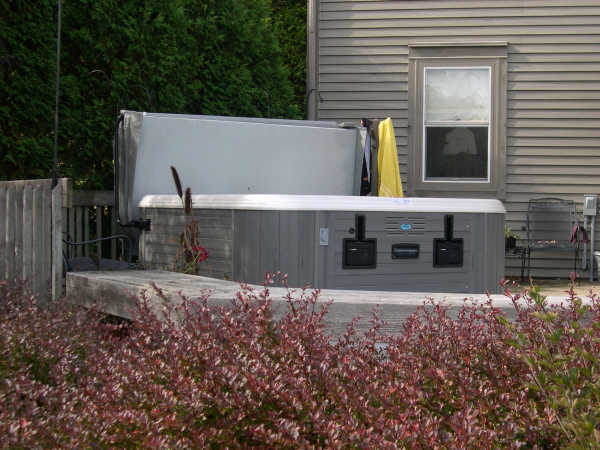 Hot Tub Installation and Service in North Prairie
Poolside Pools & Spas provides luxury hot tubs North Prairie residents trust to look and operate flawlessly for years. These top quality hot tubs can be installed on your deck, a patio or anywhere else you could imagine. Our pool experts provide services for installing, repairing, and moving spas, so no matter your hot tub needs, we can help. Bullfrog Spas are the best choice in hot tubs because they are completely wood free, making them more durable than other hot tubs. They also have 90% less plumbing compared to other hot tubs allowing them to operate with little to no problems for much longer. Finally, the most appealing feature of Bullfrog Spas is the interchangeable JetPak Therapy System. Our jets can be customized to perfectly fit your desired massage pattern. You also no longer have to worry about which seat you sit in because you can simply move your favorite JetPak wherever you want. Bring your family together and enjoy every season this year, no matter how cold it is, with a Bullfrog Spa.
To ensure your new hot tub stays in top condition all year round, contact our technicians to get an affordable price on hot tub maintenance services.
Contact the pool store North Prairie relies on for the best hot tub and swimming pool services.
Back To Gallery