Inground Pool Basketball Game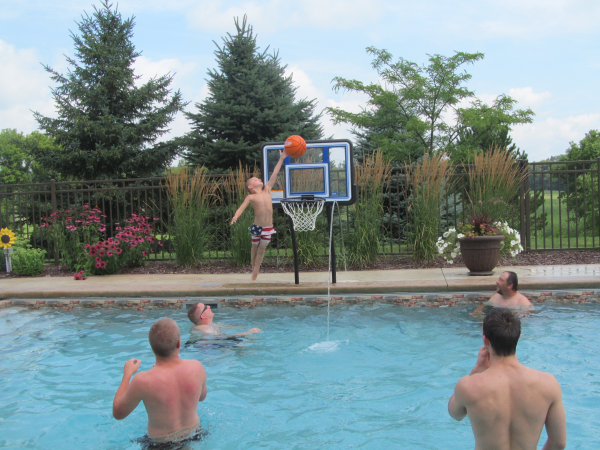 Have Fun this Summer with a Poolside Inground Pool!
Want some new activities to play while you, your friends and your family are having fun this summer? Want to be able to play a pick-up game of basketball even while swimming in the pool? The experts at Poolside can help you build a new inground pool on your Wisconsin property at an affordable price. You'll definitely be able to keep cool this summer with a brand new swimming pool from the professionals at Poolside!
One of our company representatives will come to your home and assess your property, figuring out the best possible option of where to put your new inground pool. We'll help guide you through every step of the pool installation process – from initial design to final construction, Poolside will be there for you to give you the best possible customer experience.
Contact the pool professionals today to get a free quote on your brand new inground pool.
Back To Gallery