Enjoying Inground Pool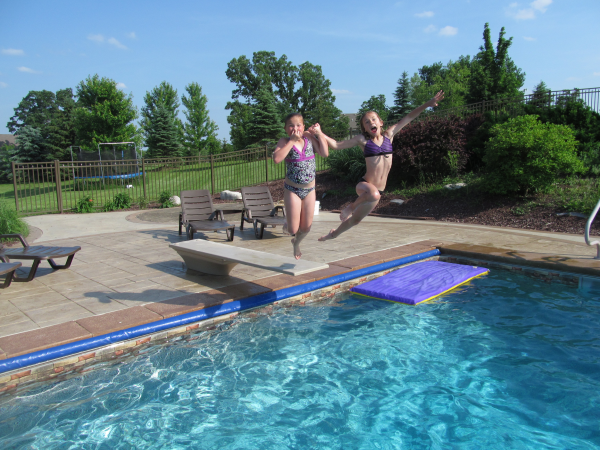 Have Fun this Summer with a Poolside Inground Pool
Jump into the pool and have a blast this summer right at home! At Poolside Pools & Spas, our team of professionals will design, construct and install your inground swimming pool on your property and at an affordable price.
We understand more than anyone how hot and uncomfortable Wisconsin summers can get, which is why you need to cool off with a brand new swimming pool on your Wisconsin property. From initial design to final construction, your brand new inground pool is sure to meet all your family's needs and expectations. Call the pool experts at Poolside today to help you with all your swimming pool installation needs.
Call or email the inground pool professionals at Poolside today to get a free quote on your new swimming pool.
Back To Gallery