East Troy Swimming Pool and Hot Tub Sales & Services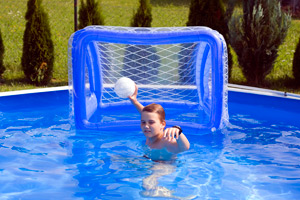 Hire only the best experts for your swimming pool or hot tub at Poolside!
For everything from designing and installing custom inground pools to pool maintenance, Poolside has you covered. We are a family-run business that has been helping families ditch the summer heat for over 30 years. With our time-proven results, there is no wonder why we are the one-stop shop for all pool and hot tubs needs in East Troy. We have years of experience building custom inground and indoor pools, as well as installing above ground pools and hot tubs, that are guaranteed to give your family years of great experiences.
On top of our exquisite pools and pool services, Poolside is proud to offer Bullfrog spas as well! These tubs are top of the line and arguably the best built and designed spas available. They contain 90% less plumbing than other hot tubs and are 100% wood free, making them some of the most durable and easiest spas to maintain! Since they contain 90% less plumbing, they also require much less chemicals to keep them clean, with little to no maintenance required. All of this combines to save you a lot of time and money! Check out our video gallery for more information on the benefits and some cool perks to buying Bullfrog!
Keep your family happy for years to come with the best above-ground and custom inground pools in Wisconsin. Check out our gallery to see some of our amazing pool and hot tub installations or call us today!
Swimming Pool & Hot Tub Maintenance and Repair Services for East Troy
Owning and maintaining a pool or spa is much easier than you would imagine when you use Poolside. We offer weekly and bi-weekly plans for pool maintenance, so you won't even need to lift a finger! Are you going on vacation with the family and are going to be away for a while? Avoid all the maintenance work when you get back with our vacation maintenance plan. We will keep your pool clean, ready, and waiting for when you get back.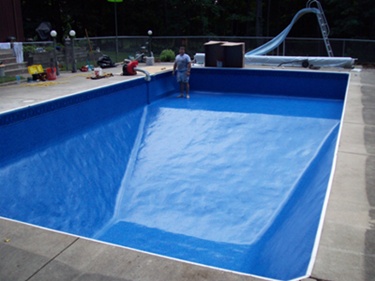 Our pool services include:
Our hot tub services include: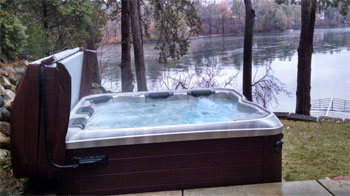 If you want to take a more personal, hands-on approach to maintaining your amenities, feel free to swing by our East Troy showroom for our FREE water testing services. We also offer lessons on the proper maintenance procedures to keep your pool or hot tub in its best shape.
Your Source for the Best Pool Supplies and Accessories in East Troy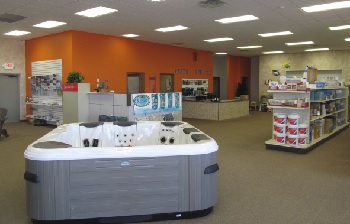 Getting a pool is a special commitment that, done properly, can lead to years of extremely fond memories for all those involved. If you want to make your pool or hot tub even more personal or awesome than it already is, stop by our East Troy location and take a look at all our pool and hot tub accessories! We carry only the best supplies because we know only the best will do.
We have a vast selection of accessories, including but definitely not limited to:
pool heaters
pool and spa covers
and more!