Waukesha Hot Tub Jets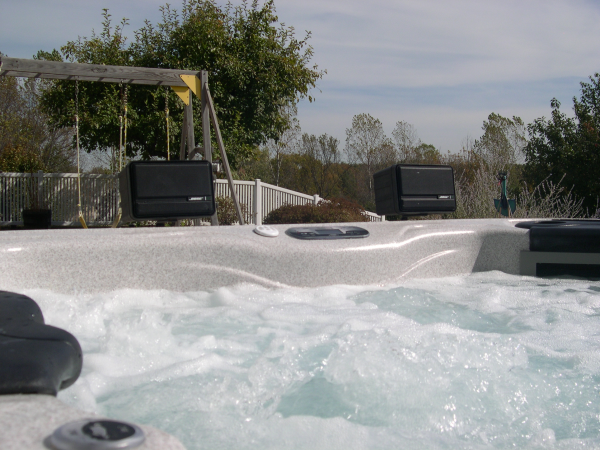 Waukesha Hot Tubs are Fun for the Whole Family
The Waukesha hot tubs sold at Poolside have unmatched jet massage capabilities. Not only can you always have your favorite massage pattern in any seat of your hot tub, our jets have consistently strong power. Even if you have six JetPaks running at once, everyone will be able to enjoy the optimal jet pressure. With a Bullfrog Spa you can enjoy the most comfortable pool and your choice of massage pattern year round. These hot tubs are built with 100% wood free construction, ensuring your hot tub lasts for years of uninterrupted bliss. For the best hot tubs and installation services second to none, you want Poolside. We will install your hot tub to the highest standards, do a quality check on your water to make certain it is safe for you and your family to swim in, and we will be there if you ever need repairs or maintenance done in the future. Installing a Bullfrog Spa in your home will result in the ultimate relaxation and happiness for all users.
Check out some of our other hot tub maintenance services to ensure your new Bullfrog hot tub stays in top condition all year long.
Contact the Waukesha hot tub installers at Poolside to start planning your hot tub purchase, and be able to enjoy your hot tub before our cold months hit.
Back To Gallery