Waukesha Hot Tub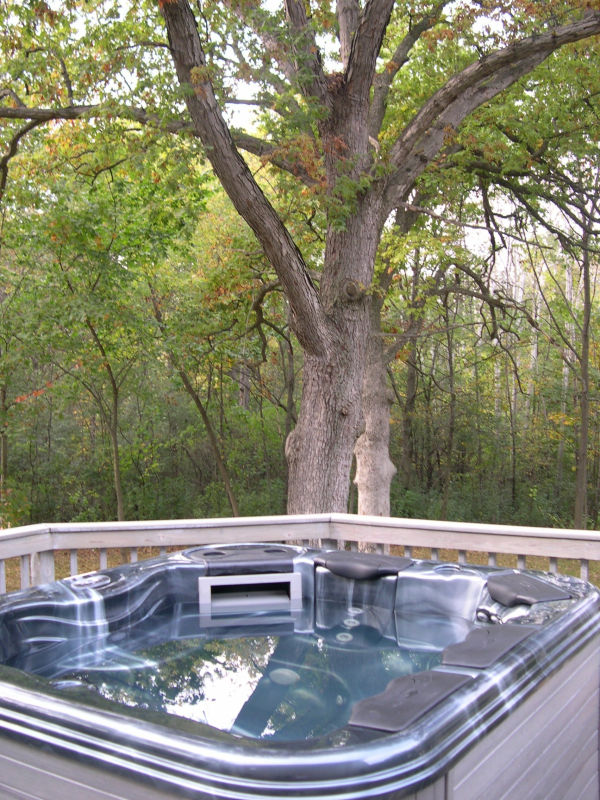 Waukesha Hot Tub Provides Private Getaway
When you choose a Bullfrog hot tub from Poolside, you will be enjoying the best luxury hot tub on the market. Our Bullfrog Spas will completely change the way you relax. With 16 different interchangeable massage jet options, you can enjoy your favorite massage every time you're in your Waukesha hot tub, or have a new massage experience whenever you'd like. Our JetPaks will also help you stay up to date on the latest massage patterns. You won't have to completely replace your hot tub to get the newest massage innovations, simply purchase the new JetPak and relish in your new massage and the money you've saved. If you want a hot tub you can enjoy any time of the year with easy maintenance, trust Poolside for the sale and installation of your new spa. Our Bullfrog Spas are superior to other hot tubs because they have 90% less plumbing and 100% wood-free construction.
Make sure your new Bullfrog Spa is running smoothly all year long with our hot tub maintenance services, including water testing, filter clearning, and repair.
Contact the Waukesha hot tub experts at Poolside today to learn more about our Bullfrog Spas.
Back To Gallery