Wisconsin Inground Pool Covered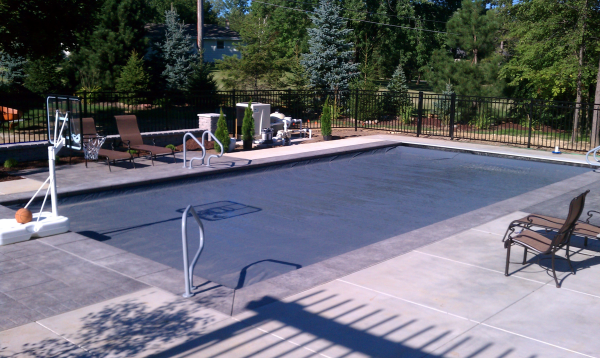 Get a Pool Cover for When Wisconsin Winter Rolls Around
Poolside Pools & Spas offer a multitude of services for your Wisconsin pool or hot tub, including installing pool covers for the months when your pool won't be in use. Though Wisconsin winters can be rather harsh, you don't have to worry about your outdoor swimming pool. The professionals at Poolside can install any type of pool cover you need at an affordable price.
Maintaining your inground pool is a vital part of ownership, and can help you avoid costly repairs down the road. Let Poolside help you keep your outdoor swimming pool healthy and keep it functioning properly.
Call the pool cover installers at Poolside today to get a quote.
Back To Gallery