New Berlin Swimming Pool Installation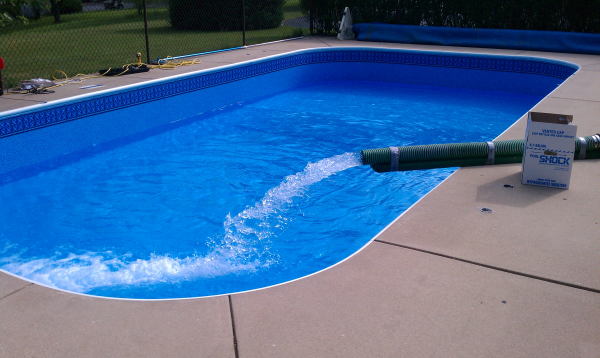 The Experts at Poolside Will Install Premium Brand Inground Vinyl Pool Liners
Our professional pool contractors have helped install and maintain Inground pools all over the southeast Wisconsin area. Poolside offers both beaded and overlap liners for all the pools we install, and this New Berlin inground pool is sure to remain clean and leak free thanks to their new, professionally installed pool liner.
We use only high-quality materials, ensuring your pool installed by our expert contractors will last for many summers to come. Trust Poolside for all your Inground pool installation needs!
Call the construction team at Poolside today to get a quote on your very own New Berlin pool installation.
Back To Gallery