Mukwonago Pool Supply Sign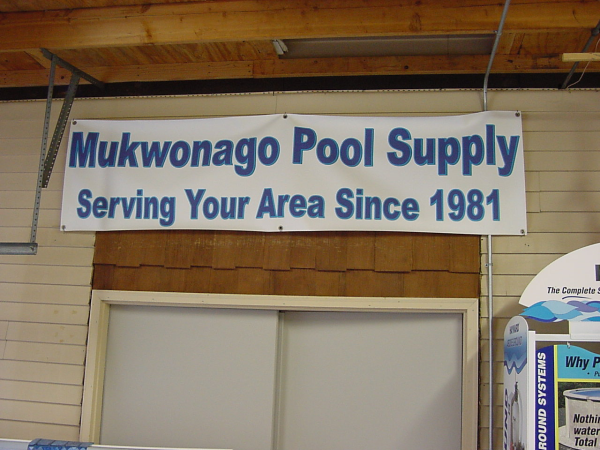 Professional Pool Builders Originated in Mukwonago
In 1981, "Mukwonago Pool Supply" was a small pool supply company run out of Bob Sivak's garage. For years, the Sivak family worked hard to provide pool supplies and accessories to their southeast Wisconsin community. Finally, in 2004, they were able to move to a new storefront location in North Prairie, and even today continue to provide local residents with exceptional products and customer service.
If you need high-quality pool services and supplies from a team of experts passionate about what they do, Poolside is the way to go!
Contact the Mukwonago pool experts at Poolside today to learn more.
Back To Gallery