Hot Tub on Deck in Waukesha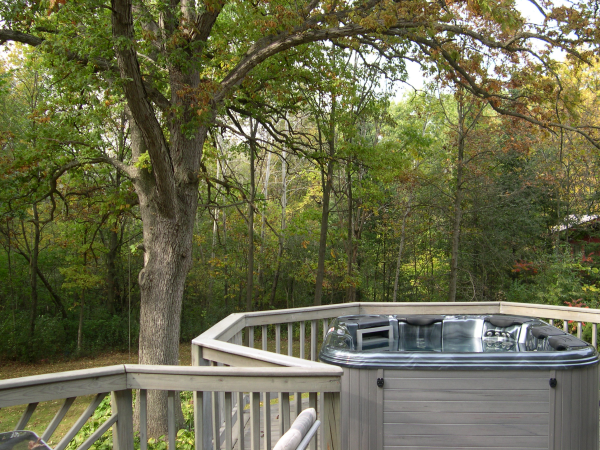 Waukesha Pool Store Spreading Joy with Bullfrog Spa Installations
Purchasing a hot tub from our Waukesha pool store means you will receive outstanding pool services and the best luxury spa available. The Bullfrog Spa's incredible design allows you to change the massage patterns whenever your want. This interchangeable feature ensures you will be enjoying your favorite massage in any seat as well as the newest massage designs as they become available. You will not have to worry about your hot tubs plumbing system causing problems shortly down the road because Bullfrog Spas have 90% less plumbing than other hot tubs. It is also made with 100% wood free construction, ensuring you won't need to worry about the frame rotting or being damaged in harsh weather conditions. Our expert hot tub installers can install your new Bullfrog spa anywhere you want, including on your deck, patio, or built into your deck so you can simply step into it instead of having stairs attached. Purchasing our exceptional hot tubs will increase your relaxation, family fun time, and overall backyard appeal.
Make sure you check out our various hot tub maintenance services to help ensure your new Bullfrog hot tub will stay in top shape all year round.
Contact our Waukesha pool store for more information on our Bullfrog Spa or come down to our store for a wet test and see its abilities for yourself.
Back To Gallery