Mukwonago Hot Tub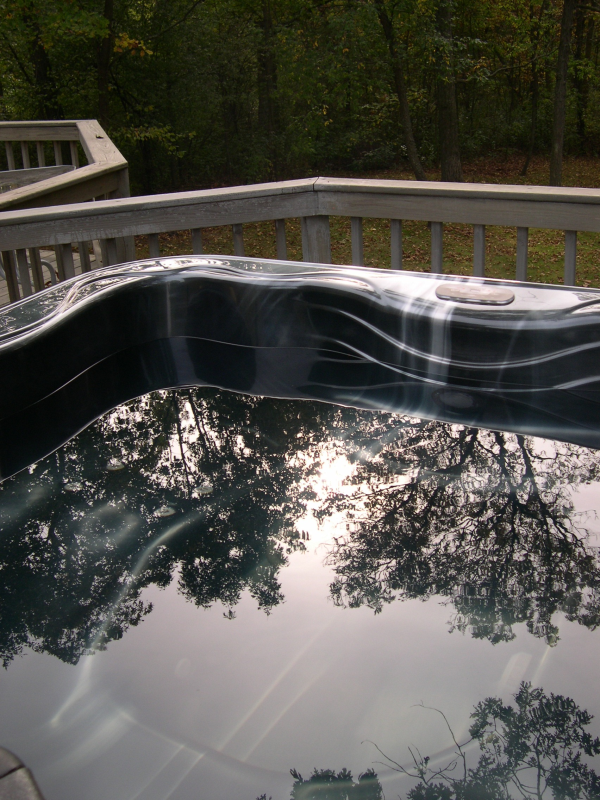 Mukwonago Hot Tub Owners Find Serenity with New Pool
When you have a hot tub, it is important to be knowledgeable in the proper treatment of your water, ensuring it is safe for you and your family or friends to relax in. The hot tub experts at Poolside will teach you the proper practices to keep your water clean and the family happy. We will also test your water, making certain the chemical balances are perfect.
If you are looking to buy a hot tub, Poolside offers the best luxury hot tubs on the market. Our Bullfrog Spa is better than other hot tubs because it has 100% wood-free construction, 90% less plumbing, and interchangeable jets. The interchangeable jets allows you to enjoy your favorite massage in any seat or you can switch your JetPak Therapy System out when you want a new massage pattern. We have 16 JetPak patterns to choose from including NeckBlaster, Pulsator, Deep Relief, AcuTherapy, Rainshower, Spinal Health, and many more. You are sure to find the perfect massage for you with our large selection of JetPaks. Find your serenity by purchasing a Bullfrog Spa from Poolside today.
Check out some of our hot tub maintenance services to ensure your new Bullfrog hot tub and JetPak Therapy System are in top condition all year long.
Contact our Mukwonago hot tub specialists to learn more about our free water testing and the proper treatment of your spa water.
Back To Gallery