Elkhorn Hot Tub and Pool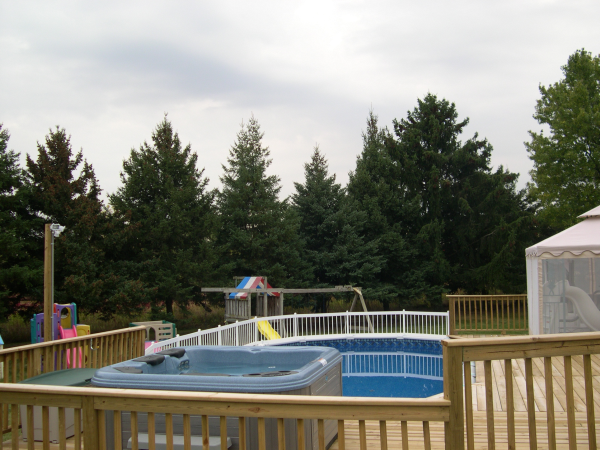 Elkhorn Hot Tub and Pool Transforms This Backyard into the Family's Favorite Place
The friendly and knowledgeable hot tub and pool experts at Poolside want our clients to have all the information and resources they need to properly care for their Bullfrog Spa. We will test your water after installing your new Elkhorn hot tub and pool, ensuring your spa is safe and ready for the family to enjoy. If you ever have problems with your spa, our hot tub repair technicians are always glad to answer any questions you may have, as well as come and make necessary repairs. Choosing a Bullfrog Spa though, means little to no repairs will be needed. The Bullfrog hot tub is made with 100% wood-free construction and has 90% less plumbing than other hot tubs. Resulting in a worry-free hot tub experience your friends and family will love.
Make your backyard the family's favorite area this summer with a hot tub and/or pool. With a Bullfrog Spa you can be sure your kids will be spending more time outside. Not only will our hot tubs make the summer more fun, but they will drastically change your winters. It's hard to be upset with snow when you have a relaxing and warm hot tub calling your name. Trust Poolside for all of your hot tub and pool needs.
Check out some of our hot tub maintenance services to ensure your hot tub stays in top condition all year round.
Contact the Elkhorn hot tub and pool repair technicians at Poolside to learn more about our hot tub installation, moving, and repair services.
Back To Gallery