Bob and Chris with the New Construction of Poolside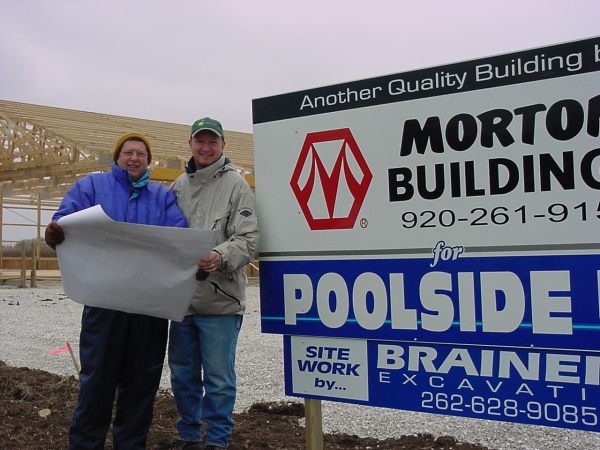 Poolside has been Serving Southeast Wisconsin Since 1981
Poolside Pools & Spas is a family-owned business serving the greater Lake Country area in southeast Wisconsin, including Waukesha, Oconomowoc, Hartland, Brookfield and the surrounding communities. The original company, Mukwonago Pool Supply, was founded by Robert (Bob) Sivak in 1981, but has since evolved into Wisconsin's go-to destination for pool supplies, construction, and installation.
Poolside's current location in North Prairie, WI, was conceived in the autumn of 2004. Even without our beautiful new showroom, Poolside continues to provide a neighbor-y atmosphere while offering exceptional customer service and competitive prices.
Looking to build a new pool or spa at your Wisconsin property? Call the experts at Poolside today!
Back To Gallery