Bullfrog Waukesha Hot Tub with Speakers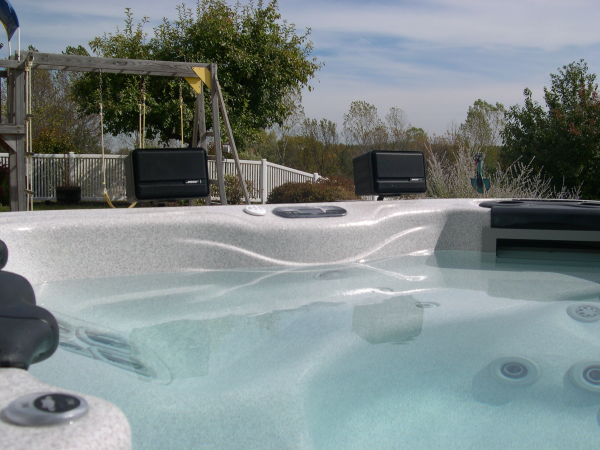 Hot Tubs with Speakers in Waukesha, WI
Living a stressful life has become the norm for most Americans. Whether it's due to work, family, relationships, or any other reason you are stressing, a hot tub could be the answer to your problems. When you are having a stressful day, coming home is your chance to unwind and relax. This can be very difficult when your mind is running through your day and tasks to come, but a Bullfrog Spa will take your mind off your schedule and help you find a state of tranquility.
Hot tubs Waukesha trusts for exceptional relaxation are provided by the pool experts at Poolside. The Bullfrog Spa features interchangeable jets, creating a completely customizable experience. With 16 JetPak Therapy System choices, including Alleviate, Reliever, FibroTherapy, Spinal'ssage, Lumbar, and more; you are sure to find the massage perfectly suited to your needs. Leave your stress behind and step into a new hot tub today.
To ensure your Bullfrog hot tub remains in top condition all year long, check out Poolside's hot tub maintenance. Your hot tub will be protected no matter what with our high-quality services including installation, repair, water testing, and filter cleaning.
Contact our Waukesha hot tub experts at poolside today for more information on our hot tub and pool services.
Back To Gallery