Oconomowoc Hot Tubs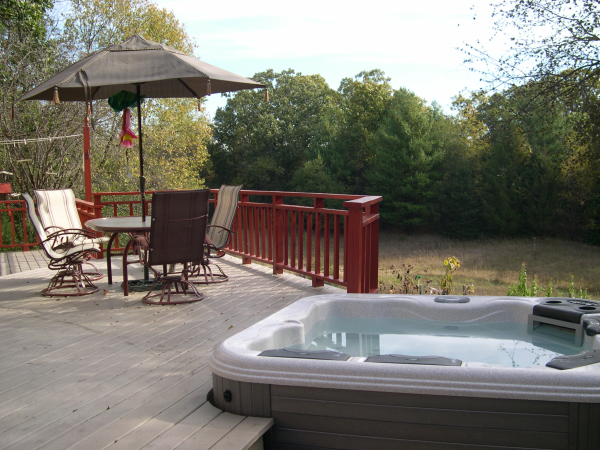 Oconomowoc Hot Tub Gives Owners a Reason to Spend More Time Outside
Impress guests and make the backyard your family's favorite place by installing the Bullfrog hot tub Oconomowoc customers say changed their lives with superior relaxation and fun. Our Bullfrog Spas are completely customizable with 16 different choices in JetPaks and this variety will only continue to grow. Now you and all of your guests can have their favorite massage in any seat of the hot tub. From the Rainshower JetPak to the Lumbar JetPak, you are sure to find the perfect massage for your needs and wants. You have the choice between an A Series and R Series Bullfrog Spa. The choices don't end there though: both series have several models with a variety of seating arrangements and a selection of JetPaks ranging from 3 to 6 in each tub. With Poolside's exceptional hot tubs, you will be enjoying your favorite massages and a flawlessly designed spa for years. When new JetPaks become available, you don't have to replace your entire tub to get the new massage patterns, you can simply purchase a new JetPak. Save money and always have the newest jet massage patterns with a Bullfrog Spa from Poolside.
Get in touch with our hot tub technicians and check out our various maintenance services to ensure your new hot tub stays in top condition all year round,
Contact the best Oconomowoc hot tub installers at Poolside when you are ready to transform your backyard and life with a Bullfrog Spa.
Back To Gallery