Poolside's Indoor North Prairie Showroom Has theBullfrog Spa To Fit Your Need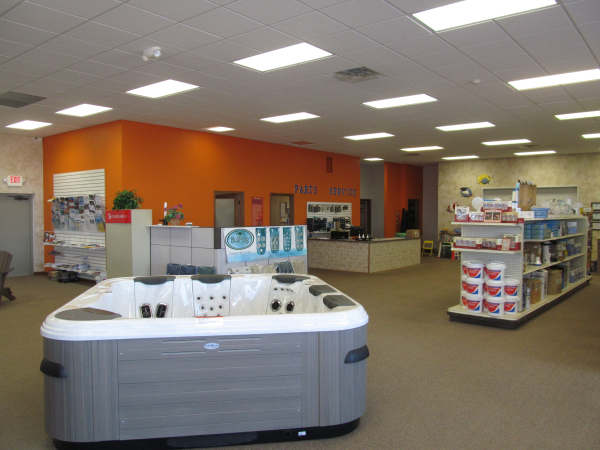 Find the Bullfrog Spa You Need at Poolside's Indoor Showroom
Poolside's indoor North Prairie showroom has just the Bullfrog spa you need. These energy efficient and customizable hot tub spas make excellent gathering and relaxation spaces year round. Poolside is the leading dealer of Bullfrog spas in the Milwaukee area. One of the best features of a Bullfrog spa is the interchangeable jet packs. Test out a new jet pack before buying it at our indoor showroom. You can hop in a hot tub at our showroom and experience the incredible massage of the jet pack. When setting up your new Bullfrog spa, the experts at Poolside will help you select exactly what you need to enjoy your hot tub experience to the max.
Hot Tub Covers and Parts Sold by Industry Leaders
All the employees at Poolside are industry leading experts in Bullfrog spas. When browsing through our indoor showroom, rest assured any questions you have will be answered by a friendly, knowledgeable hot tub specialist. We can help you select the right hot tub cover for your spa and let you know exactly what part you need to resolve any issues your tub might be having. We have all the hot tub supplies to ensure years of enjoyment with your Bullfrog spa. Poolside is the place to go for new Bullfrog spas, hot tub covers, and pool parts.
Contact a friendly Bullfrog spa expert at Poolside to schedule a jet pack test.
Back To Gallery