Bullfrog Hot Tub Elkhorn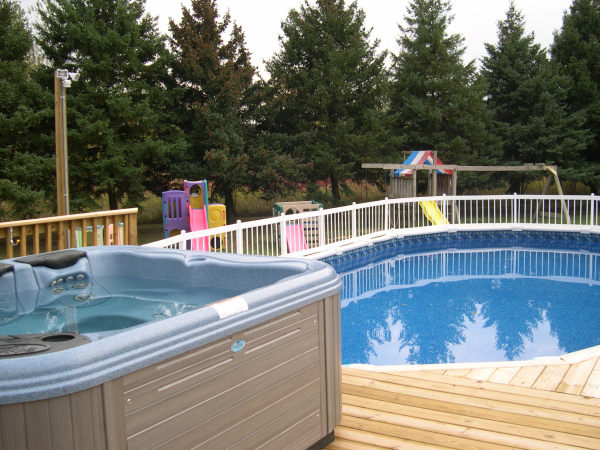 Hot Tub and Swimming Pool Installation in Elkhorn, Wisconsin
Out of the pool, into the hot tub! This gorgeous combination keeps the fun going in any weather. The wood-free construction of the Bullfrog Hot Tub assures a long-lasting life at peak performance. Even when cold weather requires draining the pool, the hot tub will be there for enjoyment. It's easy to maintain and simple to operate. The extremely energy-efficient hot tub will keep utility bills low even in the coldest weather.
Poolside's Bullfrog Hot Tub comes with a patented JetPak Therapy System, offering interchangeable JetPaks for the exact hot tub experience you want. Each member of your family can set up the hot tub precisely as needed. Bullfrog Hot Tubs are very sturdy, constructed with 90% less plumbing in the durable structure, assuring maximum energy efficiency. Enjoy life (and water!) all year round with a Bullfrog Hot Tub!
To ensure your new Bullfrog hot tub stays in top condition all year round, check out our hot tub maintenance services available to your from Poolside at our amazing prices.
Contact the Elkhorn hot tub experts right away to learn all about our big selection of hot tubs — all at competitive prices – from Poolside Pools & Spas.
Back To Gallery