Mukwonago Swimming Pool and Hot Tub Experts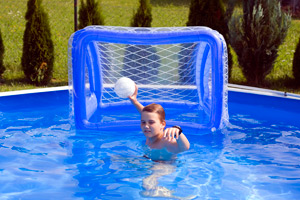 What's the best way to deal with the crazy extremes of freezing winter and hot, humid summers in Mukwonago? Hot tubs and swimming pools from Poolside, of course. For over 30 years, we've been setting the standard not only for pool and spa installations but also for customer service that goes above and beyond. It's no accident so many Mukwonago residents choose Poolside to build their backyard retreats.
Picking out a hot tub to get you through the bleak days of winter is easy with our lineup of Bullfrog Spas. These spas feature an interchangeable JetPak Therapy System which enables you to easily switch out the jet massage to your personal preferences. It's like having a whole new hot tub experience with just a simple component change out!
Maintenance and Installation Services Provided by Best Mukwonago Pool Experts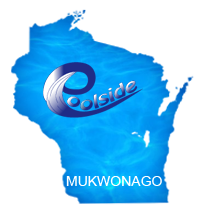 Poolside offers both hot tub delivery and hot tub moving services to ensure your pride and joy arrives safely. Once in place, we highly recommend you take advantage of our free water testing—whether you have a pool or a spa. Having your water chemically balanced is important to ensure comfortable, safe water. Poolside also offers swimming pool and spa services to make your life easier—including weekly and monthly pool maintenance programs, spa cover installations, leak detection, pool closing and opening services and much more.
With Poolside, you will find purchasing and owning a pool or spa is easier than you may have imagined. On top of that, our friendly style of doing business and attention to making sure you are completely satisfied with our products and services will win you over, as it has so many homeowners in Mukwonago.
Pool Supplies and Hot Tub Products for All Swimming Pool and Spa Needs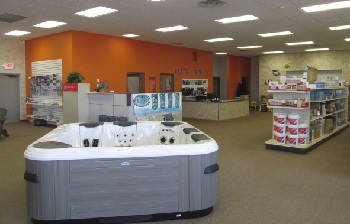 Our Mukwonago pool and spa experts sell products allowing you to make your pool or hot tub area something special. We sell a wide variety of pool supplies, accessories and products for pool owners will all sorts of different requirements.
Weather in Mukwonago can be all over the place. One moment it's dead calm and the sun is shining. The next, clouds blow through and the temperature drops significantly. We have pool heaters for sale allowing you to stay in the pool until the clouds pass. We also keep massage chairs and ceramic grills in stock, if you are looking for a luxurious experience.
Poolside is your one-stop shop for all things pool and spa. Stop in today at our showroom in North Prairie and see everything we have to offer!
Contact our Mukwonago spa experts for more information on the swimming pool and hot tub services Poolside offers.