Get Expert Pool Service for Your Dousman Home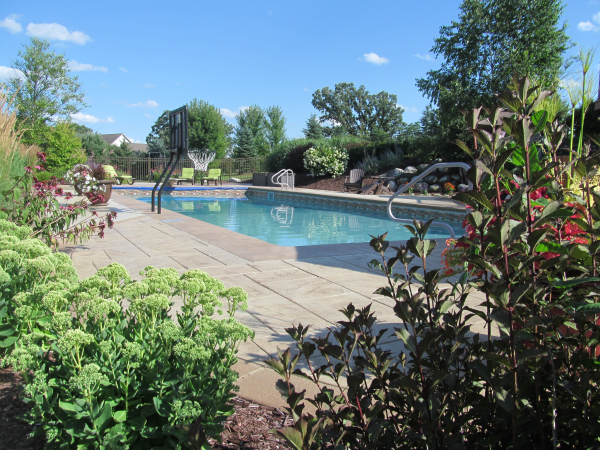 When you're looking to get a new swimming pool or hot tub installed on your Dousman, WI property, Poolside Pools & Spas designs, constructs and installs the best high quality pools and spas for homes all over the state. Inground swimming pools and Bullfrog Spas are beautiful accessories for your home which can raise the overall value of your property, and all the features we offer gives your almost limitless customizable options for your pool or hot tub.
Poolside Pools & Spas is also Wisconsin's go-to destination for swimming pool and hot tub accessories, supplies, and products. We are here to help you with all your pool and hot tub needs – from new pumps and motors for your hot tub, to high quality chemicals to help balance your swimming pool water's pH, the experts at Poolside Pools & Spas can give you everything you need.
No matter if you want a whole new swimming pool for your Dousman property, or just replacement parts for your existing pool, our Wisconsin pool experts are here to help. Contact us today to learn more or to get a quote on our pool installation services.

Design, Construct and Install Your New Swimming Pool or Spa
Designing your new inground swimming pool or hot tub can be a hassle, but at Poolside Pools & Spas, we have a team of experts who will help you every step of the way. From initial design to final construction, we can guarantee the whole process of building your new Wisconsin swimming pool or hot tub is easy and affordable.
Relax and enjoy the wonderful benefits of having a brand new outdoor swimming pool or hot tub for your home! Call or email the professionals at Poolside Pools & Spas to learn more about our design and installation services.