Lake Country Hot Tub Services
---
---
Mukwonago Hot Tub Company: One Stop Shop for all Hot Tub Services
Whether you're looking to winterize your hot tub, or are ready to open it up for the summer, you need to ensure your hot tub is in the very best working order. If left unattended, your hot tub could become contaminated and potentially cause long-term damage.
But you aren't alone! Poolside doesn't just sell you a hot tub and send you on your way; We provide hot tub service and repair to ensure your investment is protected. On top of providing free water testing services, our knowledgeable technicians can help you repair or replace mechanical parts like hot tub pumps and filters. When you work with Poolside, you get the best, and we make the best last.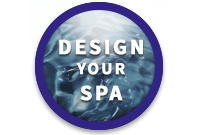 Free Water Testing
The staff at Poolside offers in-store free hot tub water testing to make sure your hot tub water is balanced properly and free of harmful bacteria. You should make a habit of getting your water tested—consider it like you changing the oil in your car, or making a routine appointment with the dentist.
Poor water quality can have nasty effects on the materials in your hot tub, either staining it permanently or causing structural damage. You need to ensure your water is balanced properly so there's no long-lasting damage done.
Bring a sample of your hot tub water into our hot tub showroom in North Prairie, and we'll check it out.
Hot Tub Installation, Removal & More
Once you've decided on a hot tub to purchase, we will ship and quickly install your indoor or outdoor spa to your exact specifications. We can install your hot tub near the pool, on the porch beneath an awning or pergola, or in a secluded shaded area in your yard underneath a canopy of trees.
Check out our hot tub gallery for some more ideas. Be creative! Make your hot tub the envy of your neighborhood.
Hot Tub Repairs
When your hot tub needs maintenance, the professionals at Poolside can provide the following hot tub repair services, among others:
Hot tub heater replacement
Hot tub circuit board replacement
Finding and fixing hot tub leaks
Hot tub pump replacement and seal repairs

— In-store and on-site. If a customer's pump has a leaky seal, we provide a service to replace hot tub seals. Customers can also purchase seals from Poolside, and do this themselves.

Cartridge filter cleaning - Poolside will take your cartridge to clean it with our high-powered hoses, and soak it in a filter cleaning solution to remove oil, mineral and organic material.
When you need experienced hot tub specialists to repair your unit quickly, no company in the Waukesha area is better than Poolside. Our technicians understand how circuit boards operate in different brands of hot tubs and we recommend a professional to diagnose and fix the problem. A blown fuse may seem like an easy, at-home fix, but water and electricity can be volatile for the inexperienced.
Replacement Spa Cover Measurement and Installation—Winterize Your Hot Tub with Poolside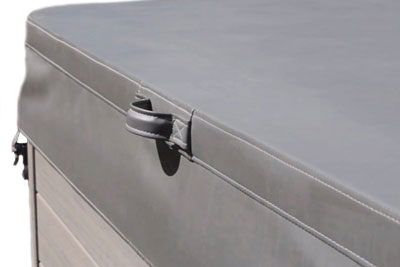 Wisconsin weather is completely unpredictable. At Poolside, we want to protect your family oasis. We can accomplish this together by providing replacement spa covers and complete installation to prepare your hot tub for winter.
Hot tub covers are the best way to keep your spa in great condition. We offer covers for any brand to fit your budget. In the store, we have an extensive measuring sheet to match any size. Once we find a perfect match, we'll handle the rest.
Keeping your investment in great shape is one of our biggest responsibilities and a cover prevents costly repairs. Random waste or unavoidable debris can build up causing mechanical problems or in worst case create clogging.
Other than the obvious reason of preventing repairs, we urge our customers to consider all the benefits of a cover, including:
Reduce heating costs by containing the warmth within the tub. A cover will always keep the spa at a comfortable temperature and not allow heat to escape, costing less energy.
Safety for children, young guests or pets is always a concern and a cover eliminates this worry.
Hot Tub Maintenance Service Plans Keeping Your Wisconsin Hot Tub Clean and Healthy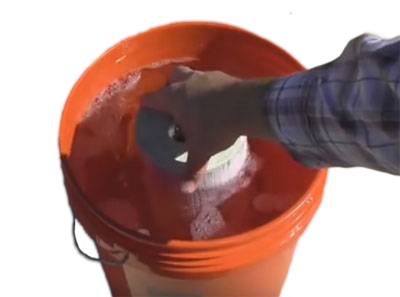 Poolside spa technicians provide weekly and monthly hot tub maintenance services to fix problems and help prevent further issues. It is no secret an outdoor hot tub in Wisconsin sees more than just sunny 80 degree days. Poolside wants to keep your outside getaway running at its best to give your family a relaxing place in your home for years to come.
Our complete care of your hot tub includes constant testing of the water and adding the exact amount of chemicals to ensure safe pH levels, our maintenance can fit any schedule with:
Weekly
Bi-weekly
Or a specific appointment if needed
Poolside's customer satisfaction does not end after the sale or installation. We offer all our Wisconsin hot tubs with as much maintenance and care as you need.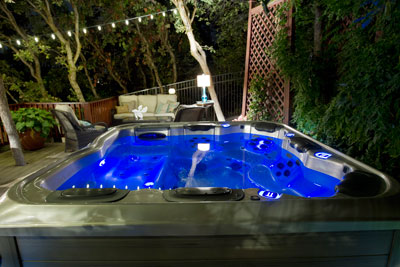 Hot Tub Maintenance Tips—Hot Tub Maintenance Checklist
At-home hot tub maintenance techniques are a great way to keep your spa in working order between service visits. You can keep your hot tub looking and performing like new by devoting an hour here and there to cleaning and upkeep. Take the following steps to keep your hot tub from building up too much undesirable bacterial attention.
Scrub Your Hot Tub Cover with Bleach Water

Your hot tub cover can develop a musty smell if left alone to the elements for too long. Its real job is to protect the interior of your hot tub from outside debris, but the smell can become a real pain. Mix some bleach in a bucket of water (think a 90/10 water/bleach ratio) and scrub it down to keep it shiny and keep away the mildew smell.

Enzyme Products Keep Your Water Clean

Spa enzyme products used on a regular basis will keep ugly fatty lipids from developing in your hot tub. Better yet—enzyme products will help keep the filter clean and prevent the thin layer of grime that occasionally develops on the surface of the water.

Spa Filters can be Cleaned in the Dishwasher

An easy way to clean out your hot tub filter is to stick it in the dishwasher. Put it on a standard cycle and let it go. It will get out the vast majority of buildup in your filter.

Note: Make sure you turn off the heated drying cycle to eliminate the possibility of damage.

Don't Be Afraid to Drain and Re-fill Your Hot Tub

Monitoring your hot tub water is a necessity. But if you constantly tinker with the pH and chlorine balance and pour money into buying chemicals to save your current fill, you're probably wasting time and money. Just drain and refill your hot tub and add start-up levels of chemicals. Start over. It's more cost efficient, and it saves you time.
Rule-of-Thumb Benchmarks for Hot Tub Maintenance
You know you need to occasionally check water pH and chlorine levels or clean the filter every now and then, but what does that mean? How often do you need to do these things? Here are a few general rules:
Test the chemical and mineral levels 1-2 times a week
Clean the filter every two weeks
Use a granular filter cleaner every 3-4 months
Clean your hot tub cover once a month
Change the water every 3-6 months (depending on use)
Milwaukee Spa Dealers Help Keep Your Hot Tub Looking Brand New
The reputable staff at Poolside in North Prairie, WI has years of experiencing servicing hot tubs and pools in the greater Waukesha area. When you need your hot tub installed, repaired or maintained, we are only a phone call away.
Contact the pool and spa specialists at Poolside today for more information on our maintenance services.
Poolside services areas across Wisconsin, in communities like: Waukesha, New Berlin, Brookfield, Muskego, Oconomowoc, Milwaukee, Delafield, Mukwonago, Pewaukee, Hartland, Dousman and beyond