Bullfrog Spas: The Premiere Hot Tub
Customized Luxury Spa Hot Tub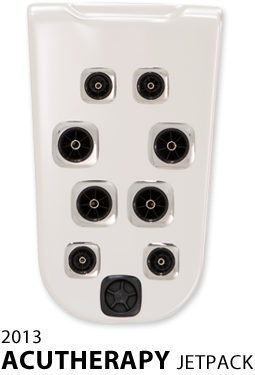 Bullfrog Spas are the only luxury hot tubs in Wisconsin (and the world!) with the patented JetPak Therapy System. JetPak systems give individual hot tub users personalized spa experiences: with colors, pressure, and sensitivity all unique to the user.
Bullfrog Spas are energy-efficient because they are built with non-wood equipment, making them durable, and 90% less plumbing equipment than other hot tub.
Forget purchasing a new spa every couple of years: update your Bullfrog with interchangeable jets and upgrades. Contact the hot tub specialists at Poolside to purchase your next custom built Bullfrog Spa.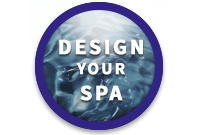 Few Pipes, More Power
In a standard hot tub, water is forced through hundreds of feet of plumbing, pipes, and tubes, each connected to a jet in the side of the tub. More hoses and connectors mean more opportunities for lost heat, leaks, and parts needing replacement.
Bullfrog Spa engineers created an efficient design resulting in more power and less potential for failure. In a Bullfrog hot tub, the water has fewer hoses to travel through, but more jet design options to choose from. This ultra-efficient water delivery system not only gives you a better spa experience, it uses less energy than comparable standard models.
JetPaks for Bullfrog Spas
Bullfrog Spas are entirely customizable and upgradeable because of the patented JetPak Therapy System. Built of superior technology, Bullfrog spas from Milwaukee's pool store are extremely energy efficient and allow you to control your hydro massage preferences. With the ability to interchange your favorite massages easily, you will enjoy a completely personalized therapy experience.
MORE POWER
ENERGY EFFICIENT
QUALITY CONSTRUCTION
LEAK PROOF