Waukesha Bullfrog Hot Tub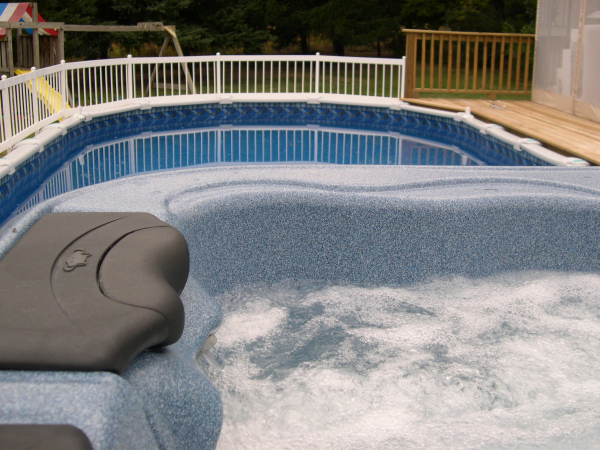 Waukesha Bullfrog Hot Tubs Fun for the Whole Family
The patented JetPak Therapy System consists of interchangeable JetPaks so you can adjust the water flow to your exact desires and needs. This photo shows the powerful JetPaks in action (you can adjust the pressure to whatever degree you want). Moving the JetPaks enables you to maximize the therapeutic massage therapy so it's perfect for you. If needed, the JetPaks will deliver incredible power. Whatever hot tub experience you want, the Bullfrog Hot Tub will provide it.
Poolside has experienced Waukesha hot tub installation craftsmen to put in each Bullfrog Hot Tub. You are assured of a safe, stable and durable installation, fully in compliance with all manufacturer's warranty requirements. The Bullfrog Hot Tub will be extremely energy-efficient to assure reasonable utility bills as you enjoy the hot tub during all four seasons of the year.
To ensure your new hot tub stays in top condition for all seasons, check out our hot tub maintenance services available to you at affordable prices.
Contact the Waukesha hot tub experts right away to learn all about our big selection of hot tubs -- all at competitive prices – from Poolside Pools & Spas.
Back To Gallery