Primo Grills from Poolside
American Made Primo Ceramic Grills
Primo Ceramic Grills have a reputation for being superior to traditional grills. Their patented oval shape delivers incredible cooking flexibility and efficiency when compared to traditional, circular grills. Primo grills accommodate more food, and allow you to cook with two-zone (direct and indirect) heating at the same time. Become the champion of backyard barbeques with a new Primo Ceramic Grill.
Poolside is a certified Jack Daniel's Elite dealer. This exclusive relationship with Primo Grills allows our store access to all carts and accessories Primo offers! Our knowledgeable staff is ready and available to answer any questions. We currently offer the following models: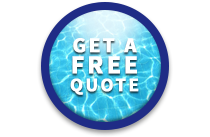 Jack Daniels Oval XL 400 Primo Ceramic Grill

This exclusive Primo Jack Daniels ceramic grill, can cook between 15-25 steaks at one time. Its large 400 sq inch cooking area and additional 280 sq inch rack system give you 680 square inches of grilling area! Celebrate American quality craftsmanship and share your love of grilling and whiskey with the Jack Daniel's Edition Oval XL 400 Grill, now available at Poolside!

Primo Oval XL 400 Ceramic Grill

XL Oval 400 ceramic grill offers the largest cooking area, providing 680 square inches of grilling room, with a rack system! This is the most popular Primo model. With its exceptional cooking efficiency, you'll be the grilling champion – this model can cook between 15-25 steaks simultaneously. Stop in Poolside to view this American made ceramic grill today.

Primo Oval Large 300 Ceramic Grill

Perfect for daily use, the Primo Oval Large 300 grill can grill between 10-20 steaks on the 300 square inches of cooking area. It's also available with an optional extended rack system, boosting your grilling area to 495 square inches. Grill, bake, roast or even smoke any food with the Oval LG 300 model!

Oval Jr 200 Primo Ceramic Grill

Don't let the junior name fool you, the Oval Jr 200 can roast two 14 pound turkeys or grill 8-15 steaks! This powerful, efficient cooker can be used as your go-to grill all season or as an addition to a gas grill. It's available with a total cooking area of 360 square inches, with an optional 2-piece island top available.

Kamado All-In-One Ceramic Grill

This is the traditional 18.5" round, kamado style grill. Featuring FDA approved food safe side tables, an ash tool, grate lifter, and ergonomically designed handle. It features 280 square inches of cooking area which can grill 10-12 steaks at one time. Stop in Poolside today to learn more about the Kamado grill.
Primo Ceramic Grill Warranty
Primo offers a limited lifetime warranty, backed by a 20 year guarantee, ensuring years of backyard BBQ cookouts. Stop in Poolside today to view our selection of American made Primo ceramic grills! Our friendly staff is ready and available to help answer any questions you many have.
Contact the ceramic grill professionals at Poolside to bring home your new grill today.